We love Halloween and easy decorating ideas. Designer Dawn is on our blog to show you how to make your home a little extra spooky this holiday season with paper bats and Removable Glue Dots.
Designed by:
Dawn Mercedes Barrett
Time:
15 minutes
Level:
Beginner level
Size:
Large bat measures 7 inches across; small bat measures 4.5 inches.
Dress up your home with night time Halloween festivities that will delight or spook an unsuspecting family member. With a flick of the switch, your run of the mill lamp shade will have creepy bats hovering inside!
Black Cardstock
Sizzix eClips or other die cutting machine
Lamp with shade
Optional: Lamp timer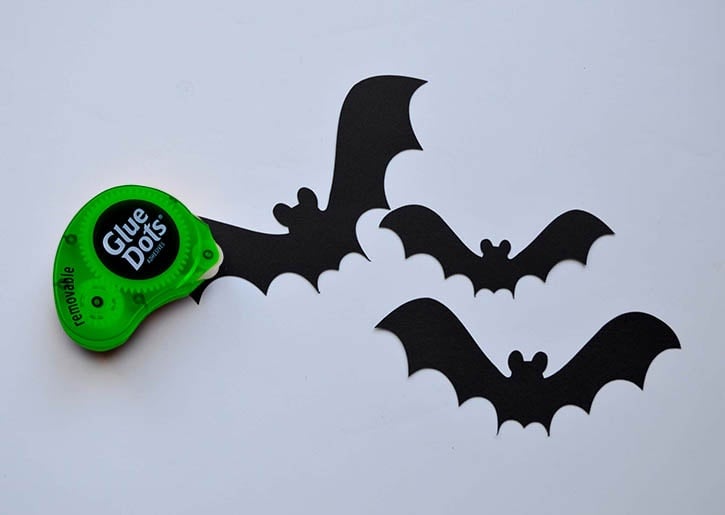 Select the desired bat silhouette you wish to use for your lap shade.
Use your electronic die cutting machine to cut out several sizes. The largest bat in the example has a 7 inch wing span. The smallest bat has a 4.5 inch span.
Use Removable Glue Dots to place the bats on the inside of the lamp shade. IMPORTANT: Make sure the paper is not near or touching the light bulbs which can get hot over time. Tip: Use an automatic lamp timer to control how long the lamp is on and to make sure the light bulbs do not overheat.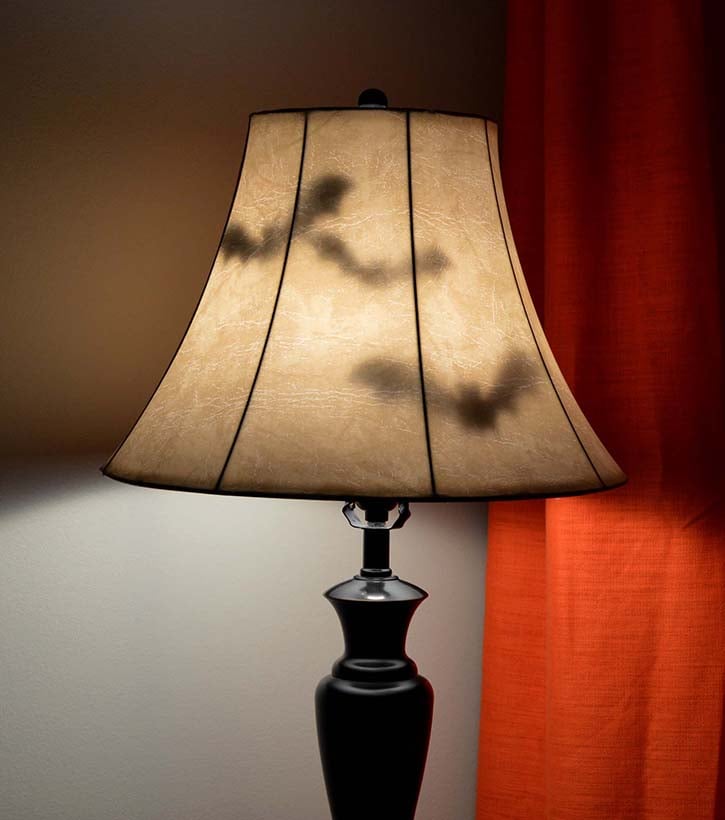 Turn on your lamp when it gets dark!
Tip: Set this up when the family is out of the house in order to get the highest spook factor.
~ Dawn