Add holiday joy to your home decor with handmade crafts using Glue Dots. Designer Dawn is on our blog to show you how.
1" Glue Lines® (not compatible with the Desktop Dispenser)
Frame
Burlap or canvas to fit inside your frame
Green buttons
Pins with pearl head
Ribbon
Red and white felt
Red and white embroidery floss
Scissors
Needle
First, cut your canvas or burlap to fit inside your frame. Out of felt, free hand cut letters to spell JOY, as well as a red heart. Use the embroidery floss to do a blanket stitch around the letters.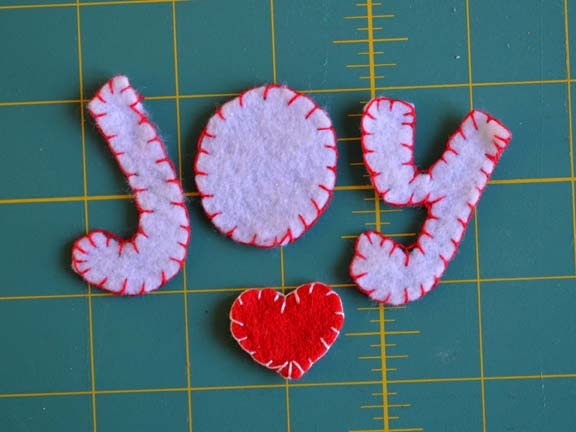 Layout the buttons to create a wreath and leave room at the bottom for "JOY." Using Craft Glue Dots, adhere the buttons to the canvas. Then, use 1" Glue Lines to adhere the letters. Use a Pop Up Glue Dot to give the heart added dimension.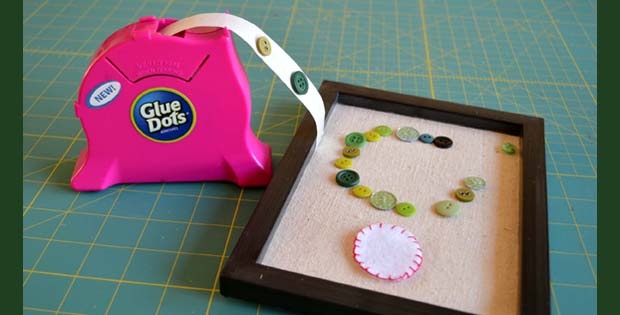 Finally, make a bow using ribbon and embellish with two pearl head pins. Adhere to the wreath using Pop Up Glue Dots.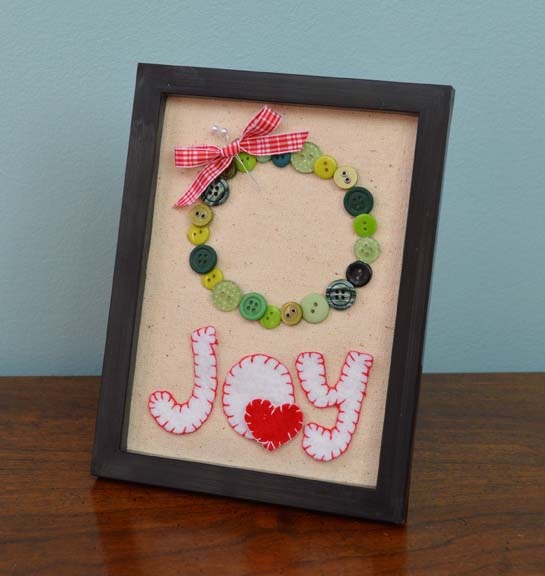 That's it!
Happy Holidays,
~Dawn