Here's a great Thanksgiving project that involves the whole family. Designer Dawn creates a Mr. Turkey candy jar to get the kids thinking about what they are thankful for before Thanksgiving!
Designer:
Dawn Barrett
Time:
30-40 minutes
Level:
Beginner
Size:
Jar height is 5 inches
Before they can take a piece of candy from the jar, ask the kids what they are thankful for (make sure it's not already written on a feather). See if you can keep Mr. Turkey filled with candy throughout the month!
5" Glass jar with lid
2 – 1" Googly eyes
Red crinkle ribbon 6 inches
Cardstock in fall colors
Red gingham ribbon
Candy to fill the jar
Kraft paper (to make a template)
2" Circle Punch
2.5" Scalloped Circle Punch
Pencil & Eraser
Scissors
Fine tipped black marker/pen
Daubers
Colored ink
If using a recycled jar, thoroughly clean and remove the label with an adhesive remover before finishing this project.
Use kraft paper to create a template for your feathers. (Size: approx. 6.75 x 1.5 inches). Use a pencil to lightly trace the template onto colored cardstock. Cut out approximately 6-9 feathers and then erase any stray pencil marks.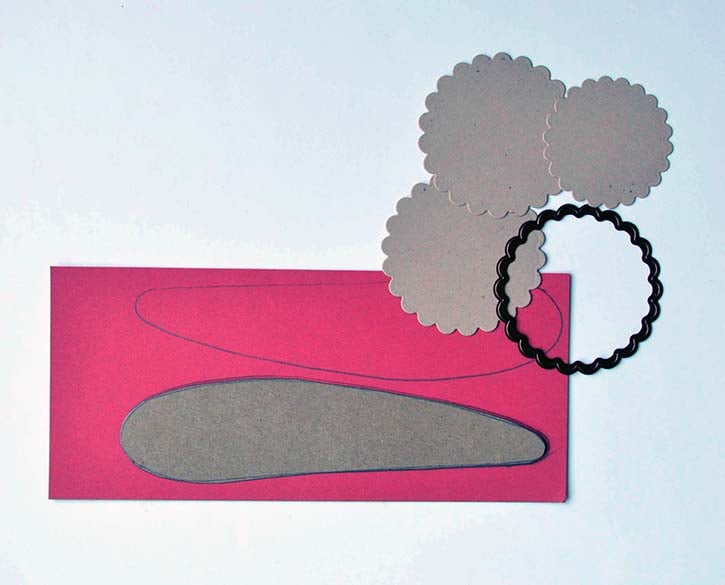 Use daubers to sponge ink around the edge of each feather on both sides and let dry.
Write down one thing you and your family are grateful for on each feather and use Craft Glue Dots to adhere them together in a fan-like arrangement.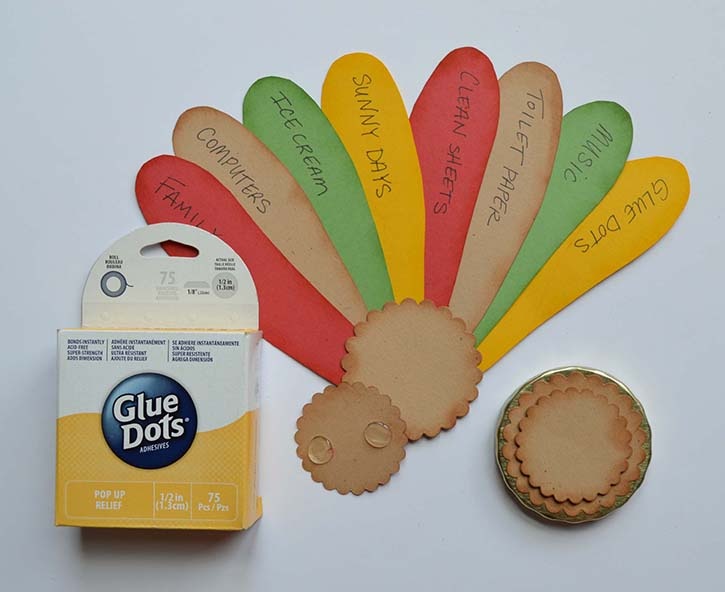 Cut or punch two 2.5 inch scalloped circles and two 2 inch scalloped circles out of tan card stock using scissors or circle punches. Sponge edges with ink.
Add a 2.5 inch circle on the word side of the feathers to cover up the tips using Craft Glue Dots. Use Pop Up Glue Dots to layer a 2 inch circle on top to complete the tail section of the turkey.
Use Glue Dots Advanced Strength dispenser to adhere the tail portion to the back of the jar. Your words of gratitude will face away from the jar.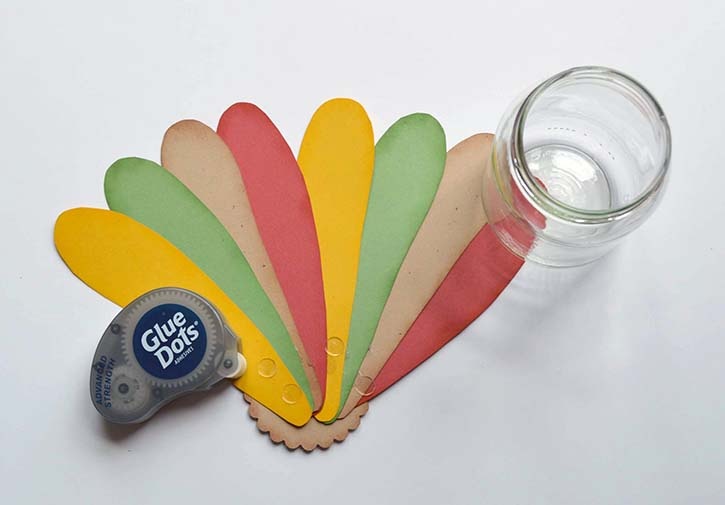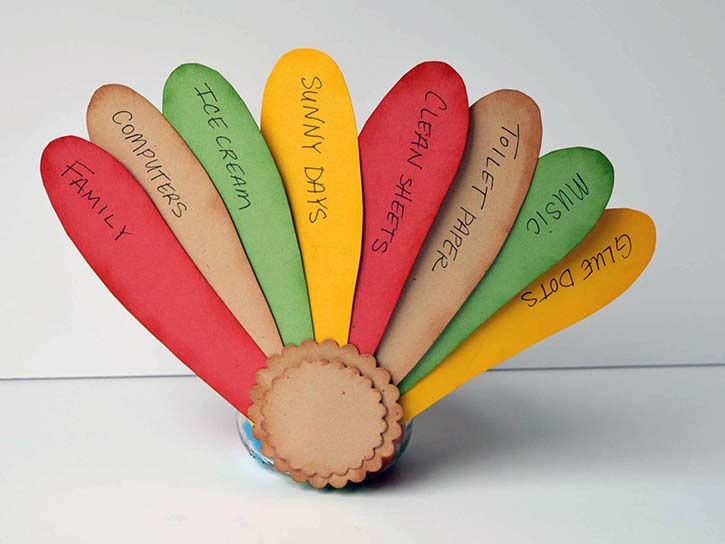 Use Glue Lines to adhere red gingham ribbon around the rim of the lid. Layer two more scalloped circles on to the top of the lid as you did to the tail portion to complete the head.
Create a turkey beak out of yellow cardstock by folding a piece of paper in half and cutting a triangle.
Use Glue Dots Advanced Strength Dispenser to adhere the eyes and beak to the front of the jar. Adhere the red crinkle ribbon to the underside of the beak with Glue Dots Advance Strength adhesive.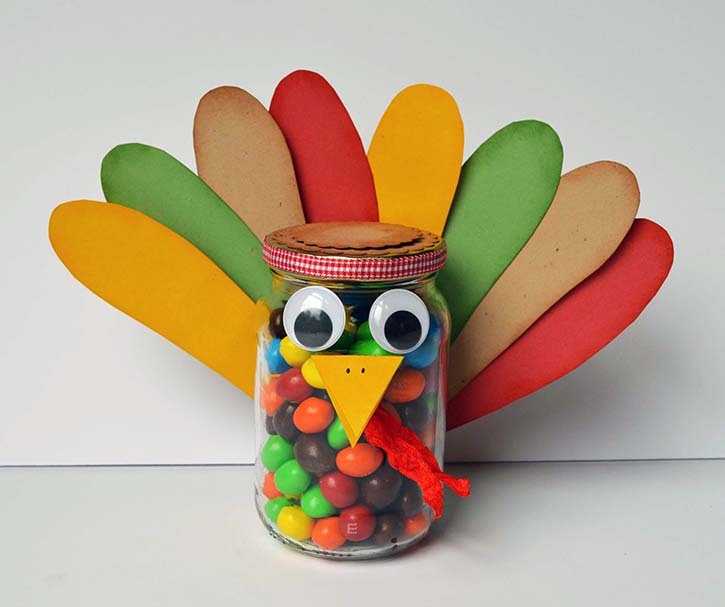 Fill with your family's favorite candy and remember what you are thankful for!
~Dawn