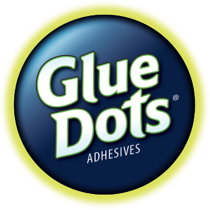 This was designed for Glue Dots ®
If you are hosting a New Year's Eve celebration, have your guests arrive in 2018…and depart in 2019 with welcoming banners hanging from your front door!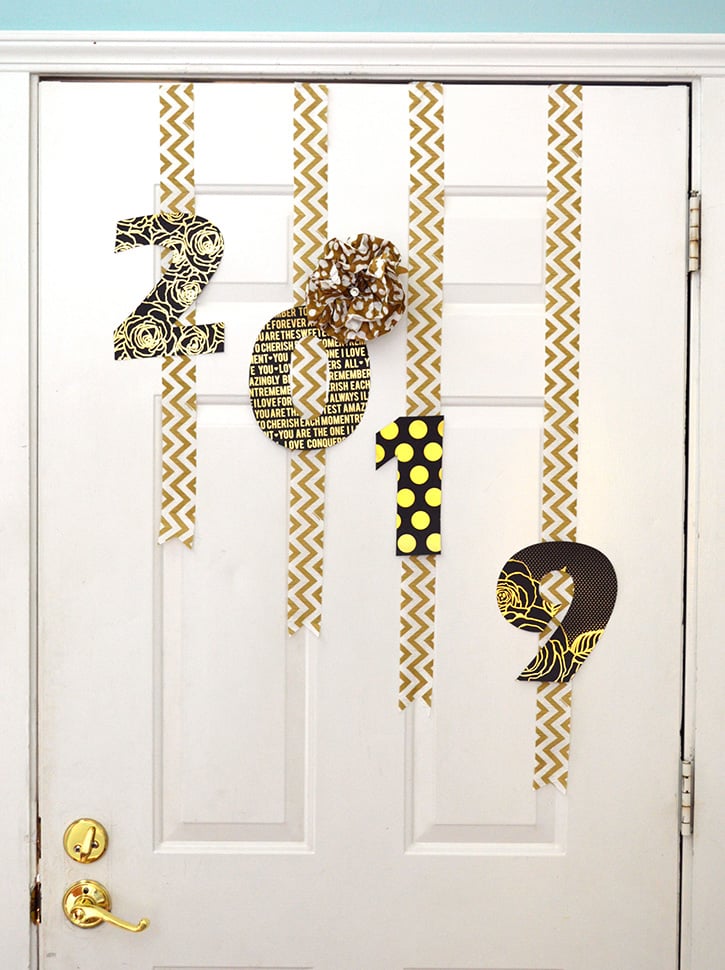 Made By:
Dawn Mercedes Barrett
Level:
Moderate Handiness
Patterned paper
Gold patterned crepe paper streamers
Gold paper napkins
Large rhinestone
Long pipecleaner
Scissors
Sizzix eClips or other electronic die cut machine
Use your electronic die cut machine to cut out the numbers for this year and the next year. They should be 8 inches high.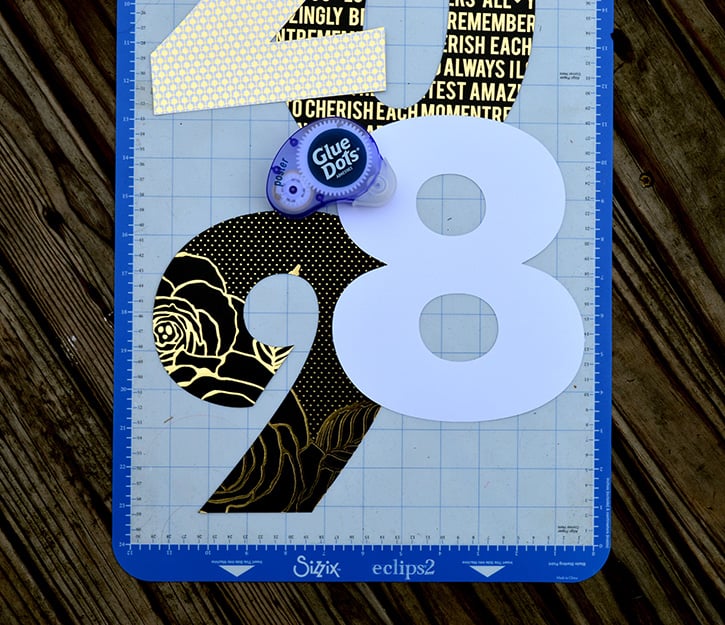 Use Poster Dots to adhere the streams down the front and the back of your front door.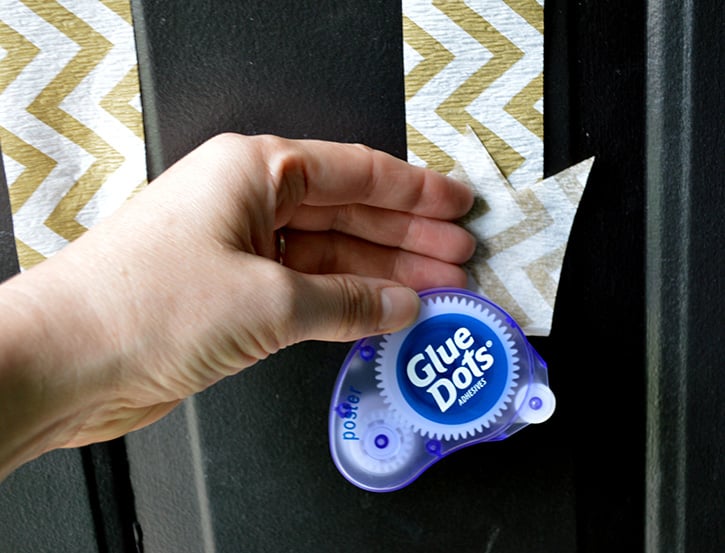 Clip the ends to create a "tail" to finish the look.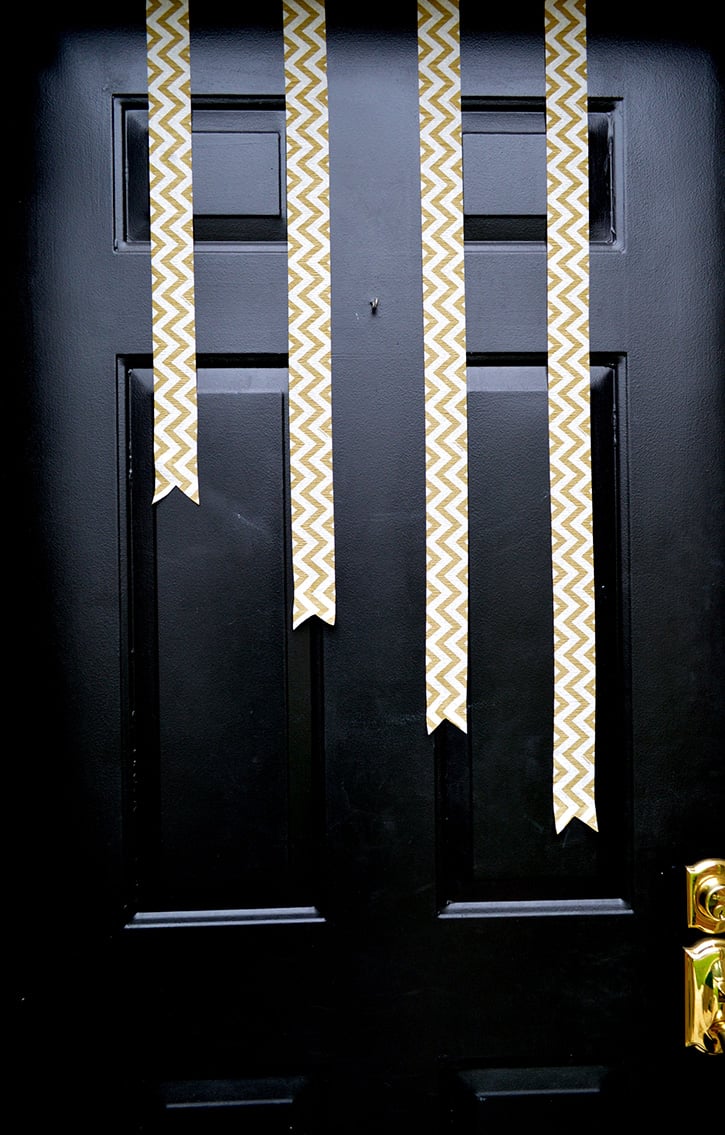 In a diagonal direction, hang the numbers on top of the streamers, adhering them with Poster Dots.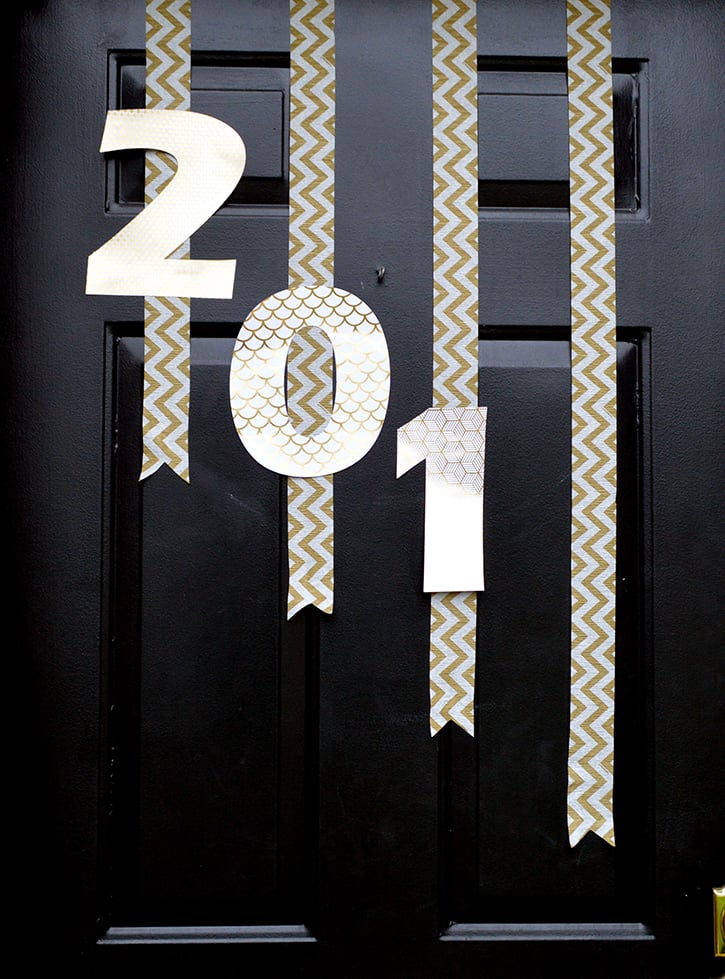 To create additional décor:
You may want to add more interest and cover up any installed hardware on your door. You can coordinate with your serving-ware by using large gold napkins (or whatever napkin matches your theme) to make a decorative pom-pom.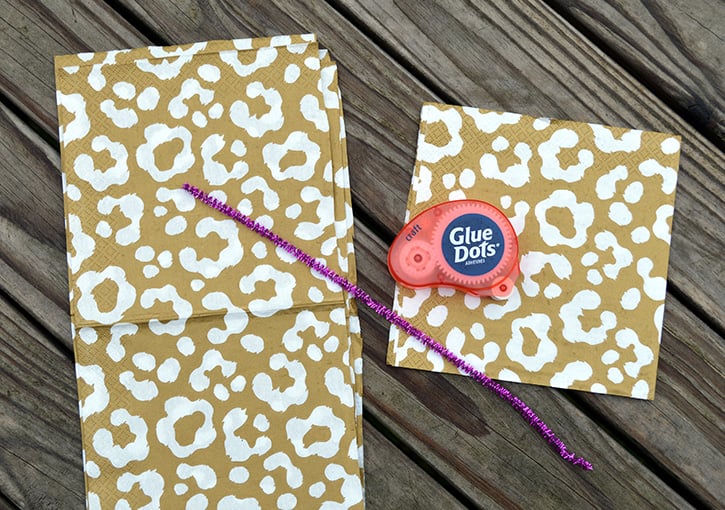 Cut two large napkins in half

lengthwise

. Stack them on top of each other.
Fold the napkin halves back and forth in an accordion style. Secure by twisting a pipe cleaner around the center of the accordion.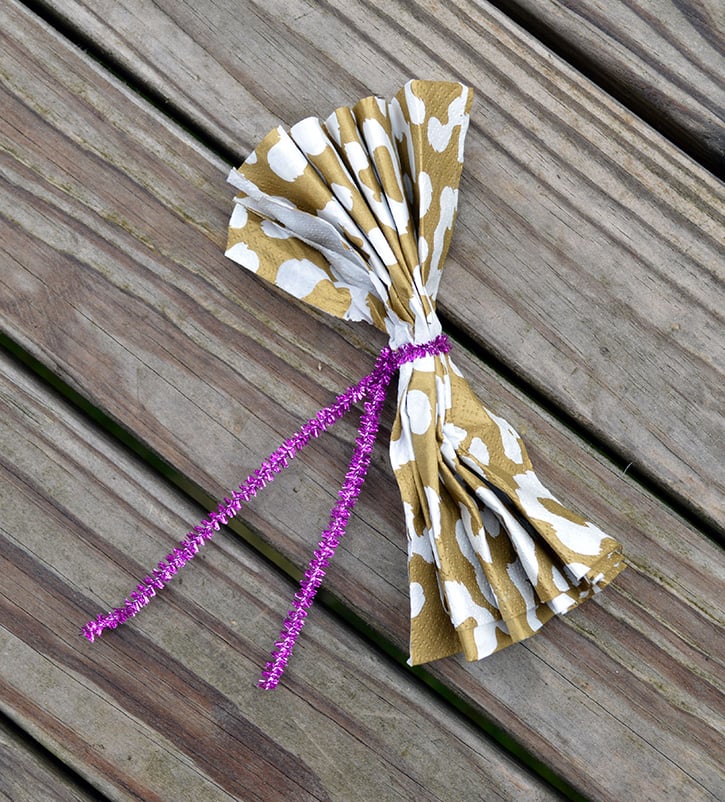 Gently fan out the layers and create a pompom look.
Use Craft Dots to secure a large rhinestone in the center to cover the pipe cleaner.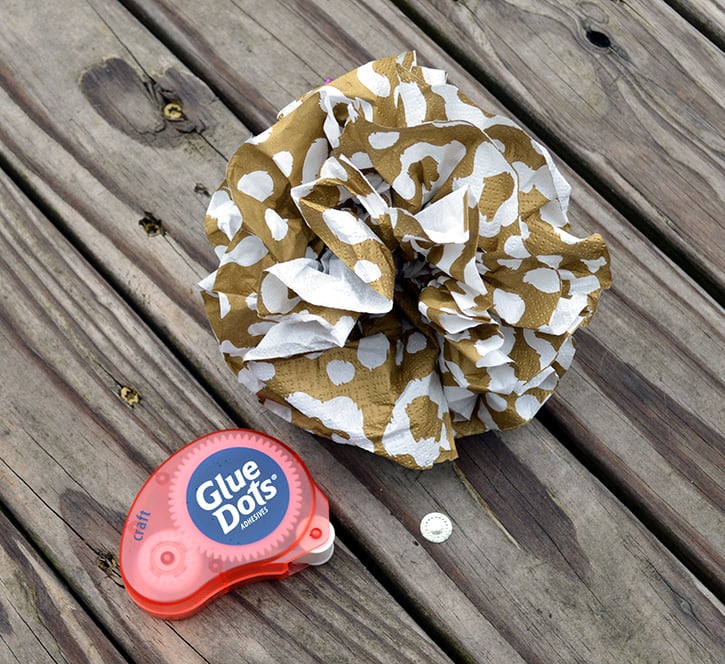 Use the tail of the pipe cleaner to wrap it around permanent hooks or use Removable Dots to secure it to the door.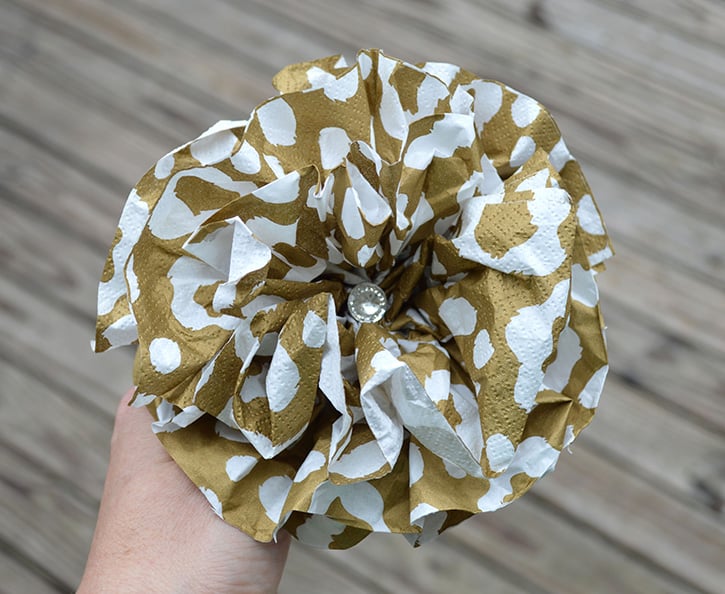 Your guests will make an entrance into the party through a doorway celebrating 2018.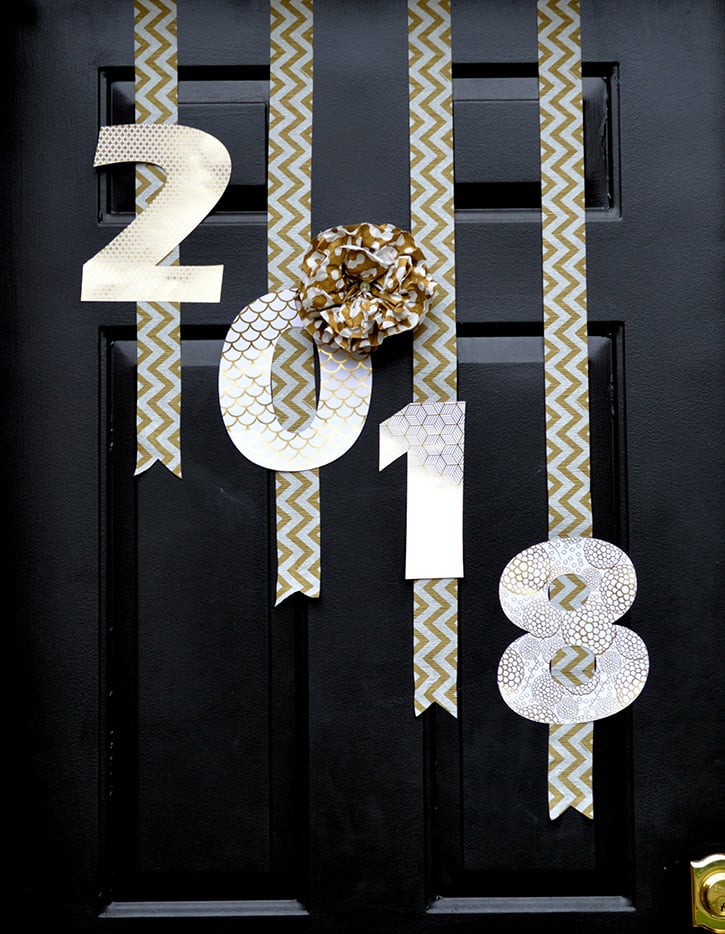 Then as they leave the party, they will make a grand entrance into 2019! Happy New Years!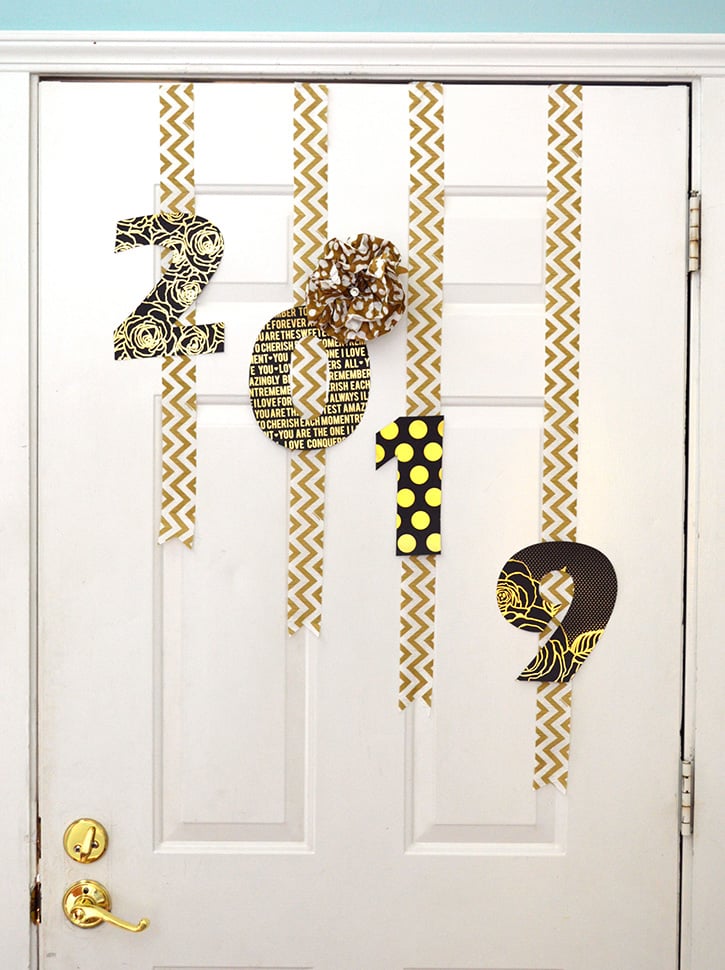 Tip: Remember to coordinate the colors of the cardstock paper with the colors of the party and your place settings for maximum impact!
~ Dawn