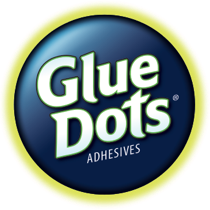 A brightly colored Advent Calendar is a great and fun way for the family to count down to Christmas! Using some coordinating colors and papers makes this project the perfect, functional decoration for the up-coming holiday.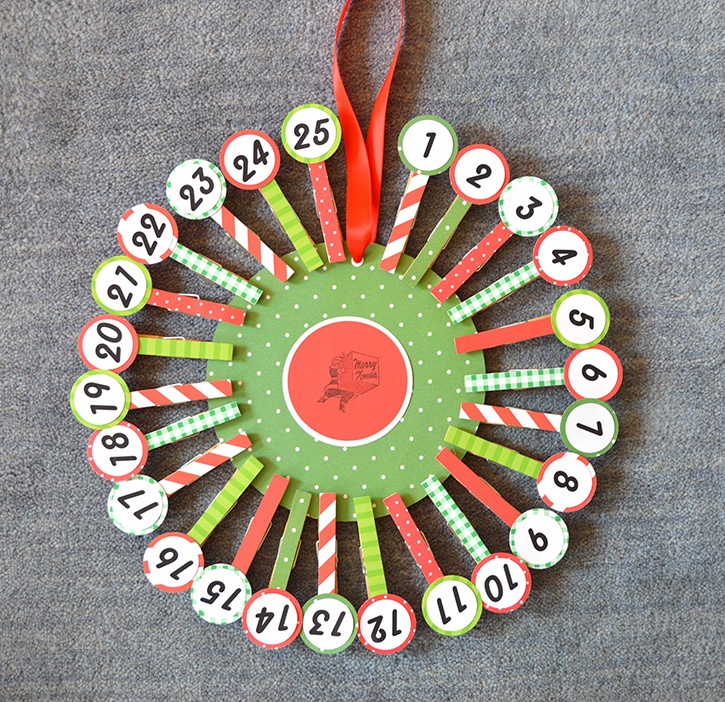 Made by:

Dawn Mercedes Barrett
Level:

Moderate Handiness
Christmas inspired/colored patterned paper

White card stock

Santa Stamps (if desired)

Momento Dye Ink (optional)

25 wooden clothes pins

24 inches of red satin ribbon (1/2 inch wide)

Chipboard

Pencil/paper

Paper Trimmer

Electronic diecut machine

1.25 and 1.5 inch paper punches

Eyelet

Scissors
Using your electronic diecut machine, cut out a 7" circle from your chipboard and one from a Christmas patterned paper.
Tip: The back of a paper pack has a great piece of chipboard/cardboard that is perfect for this project!
Continue to cut out a 3.25" white card stock circle and a 3" circle out of contrasting patterned paper. Stamp a Santa or snowman image on the smallest circle, if desired. Glue together all circles in a concentric pattern using the GlueTape ®.
Cut patterned paper into ¾" strips. These will be used to cover the wooden clothes pins. Use 1" Glue Lines ® to adhere the paper to the clothes pin. Then trim off the excess using scissors. I re-used the strips until I ran out and cut more as needed.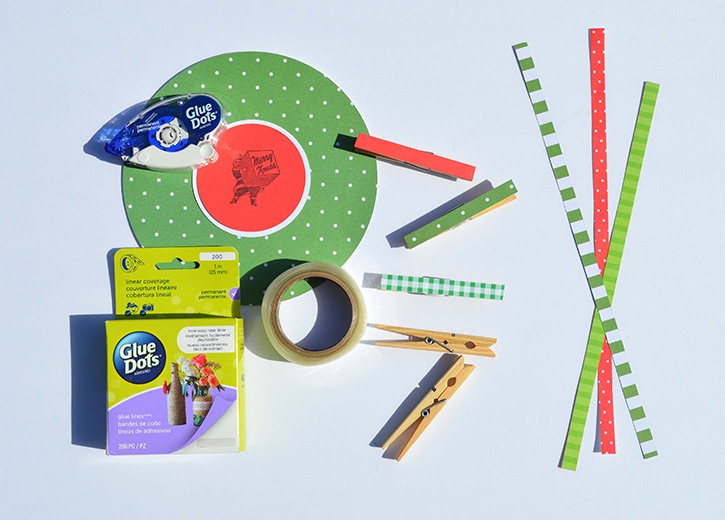 Print off (or create your own) the PDF of the count down numbers onto white card stock. Cut out the numbers using the 1.25" circle punch. Use coordinating colored papers and cut out 25 circles using the 1.5" paper punch. Use Permanent GlueTape to adhere the numbers to the colored circles. Then, still using the GlueTape, add them to the ends of each clothes pin.
Tip: Remember to alternate patterns and colors before adhering them together.
At the top of the circle, insert an eyelet using a Crop-a-dial tool. Thread the satin ribbon through and tie a knot. This will be used to hang up your calendar.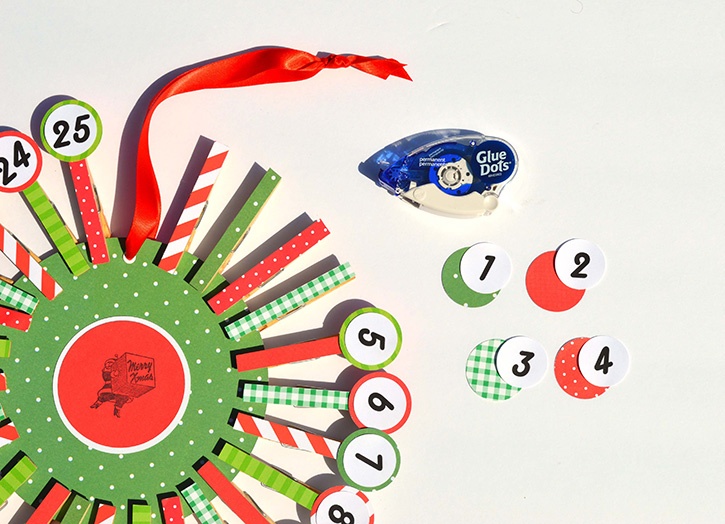 Once you have all the pieces cut out for this project, younger kids and family members can help glue it together. Create memories as you make this calendar, and even more as you count down to the arrival of Santa Claus!